4 Product Photos That Will Make Your Next Catalog Sell More
A great photo can tell an entire story. Sometimes these photos even have the ability to stop people in their tracks and completely steal their attention.
We've all had an encounter like this, and you can make one happen in your next catalog.
It starts with capturing and curating a variety of photography that showcases your product in unique and creative ways. You don't need a massive budget or high tech equipment. You just need a camera, products, and a plan.
To get you moving quickly, we've identified 4 different types of images you can use to enhance any catalog. If you're ready to start putting better pictures in your catalog, try these 4 on for size.
Hero Shot
The hero shot is your product in all its glory. It's the most common image used as the primary product photo. The product is well lit, by itself, and shown in entirety. These shots are often completed in the studio to ensure proper lighting and a simple background for flexible use.
When done well, a hero shot can be used in many places, such as the catalog, your website, in presentations, and more.
For example, let's say we're talking about a branded tote bag, the hero shot would be a photo of the bag in its entirety, giving the user a complete view of it. This needs to be a clean photo with a simple background so the focus is on the hero. You want all aspects of the product to be in focus and visible.
Look how Debco uses hero shots in their holiday catalog.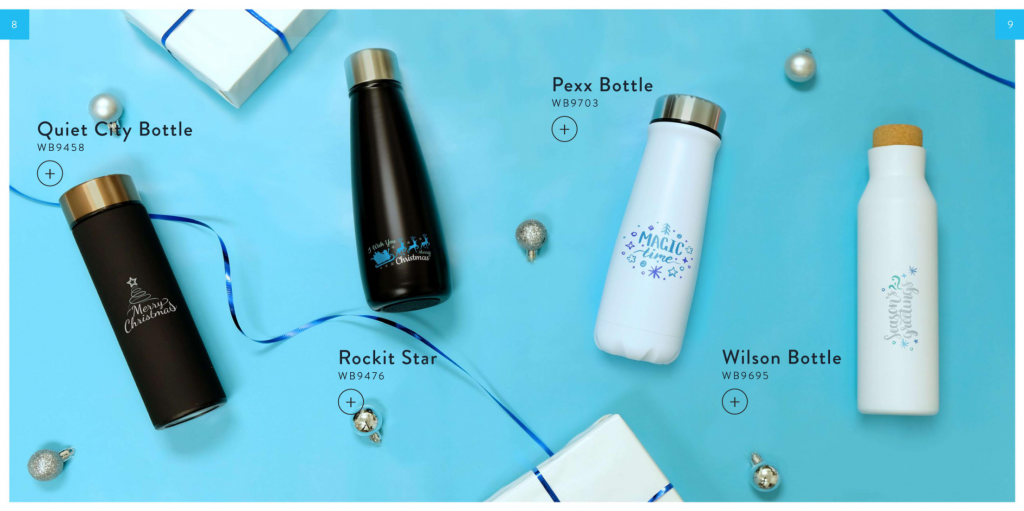 Lifestyle Shot
The lifestyle image has become the marker for any strong catalog. Lifestyle imagery allows the audience to see your products in the context of use helps any potential buyer who is weighing their options.
End-buyers don't want to see stock photos; they want to see how products look in everyday use. This inspirational and engaging content gives viewers an idea of what they can do with the product.
Using our tote bag example, the lifestyle shot would include someone carrying the bag or using it to hold other items. The beauty of these shots is that they are up to your creative imagination, just make sure that the product is always the main focal point. If done well, distributors may even want to clip them from your catalog to share with customers.
Check out how S&S uses lifestyle photography to drive their holiday catalog.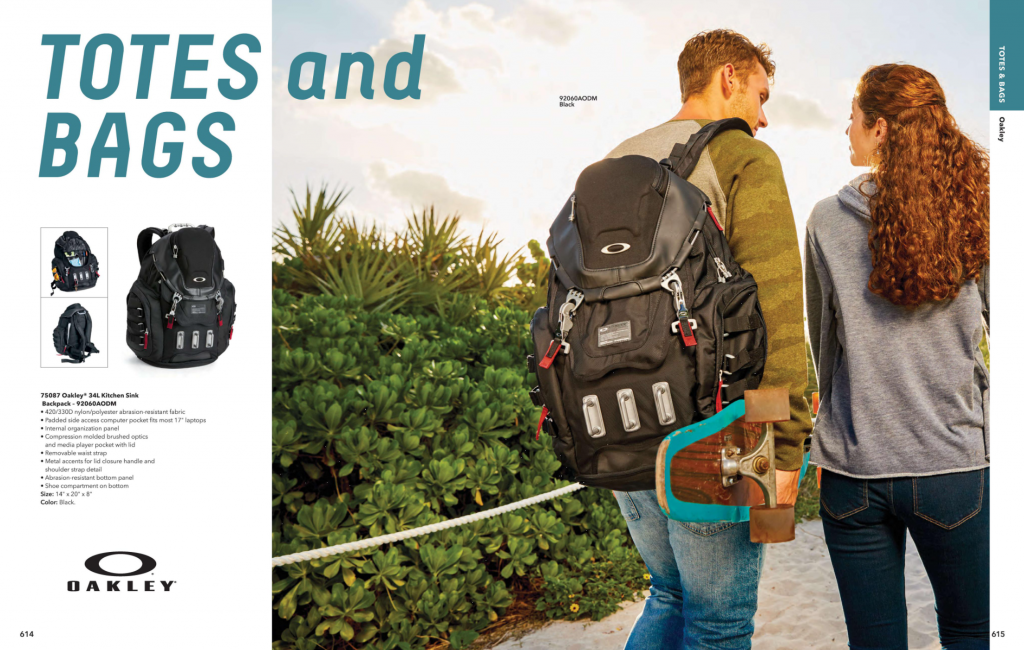 Detail Shot
Detail shots are focused entirely on the little aspects of a product—think stitching, material, embroidery, etc. These perspective shots give you the chance to highlight the details of your product that make it special.
By capturing hyper-detailed shots that focus on the features of the product that most people wouldn't see, it can position your product stronger. Plus, it oftentimes is the big seller for end-buyers who are focused on quality.
If we're talking about our tote bag, the detail shots would focus on the stitching and material of the bag. We want to make sure everyone knows the quality craftsmanship put into this product. Don't forget, a few shots would also showcase the interior design and its storage capabilities as well.
Look how Ariel uses photography to highlight Nayad products inside their catalog.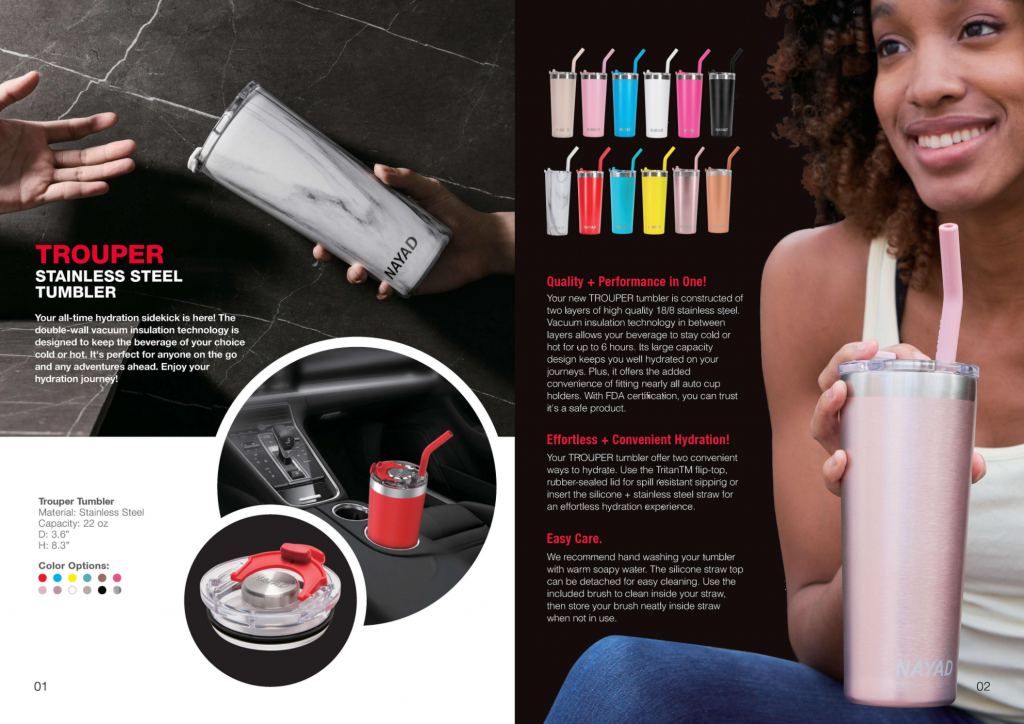 Product Grouping Shot
Promotional product suppliers understand variety. Most of the time, a product comes in a slew of colors, sizes, and versions. A product grouping shot encompasses all of these elements into one image.
It shows people the variety of options you offer for that specific product or collection of products, plus other related items that are often purchased together. Think of it as a subtle upsell inside of a photo.
Product grouping shots put these items in front of the potential customer and tease them with the complementary products they can't live without. Similarly, these images encourage customization and specification if the end-buyer wants a variety of colors or sizes.
With our tote bag, the product grouping shots may include the color options, different materials, or complementary products like a tumbler. Sometimes these can also include various sizes of tote bags or other bags that are related to tote bags like gym or luggage.
Beacon Promotions and PCNA both do a great job of using product grouping shots to enhance their catalogs.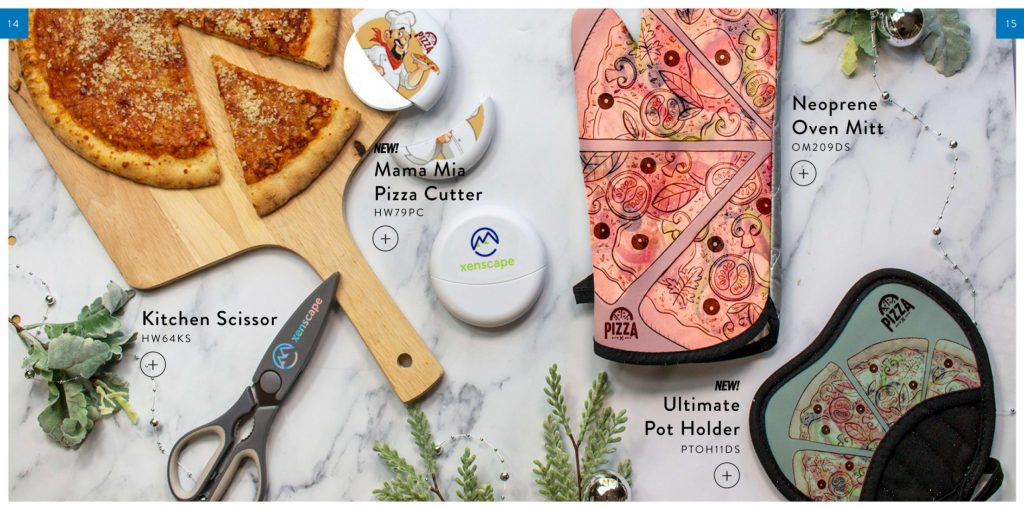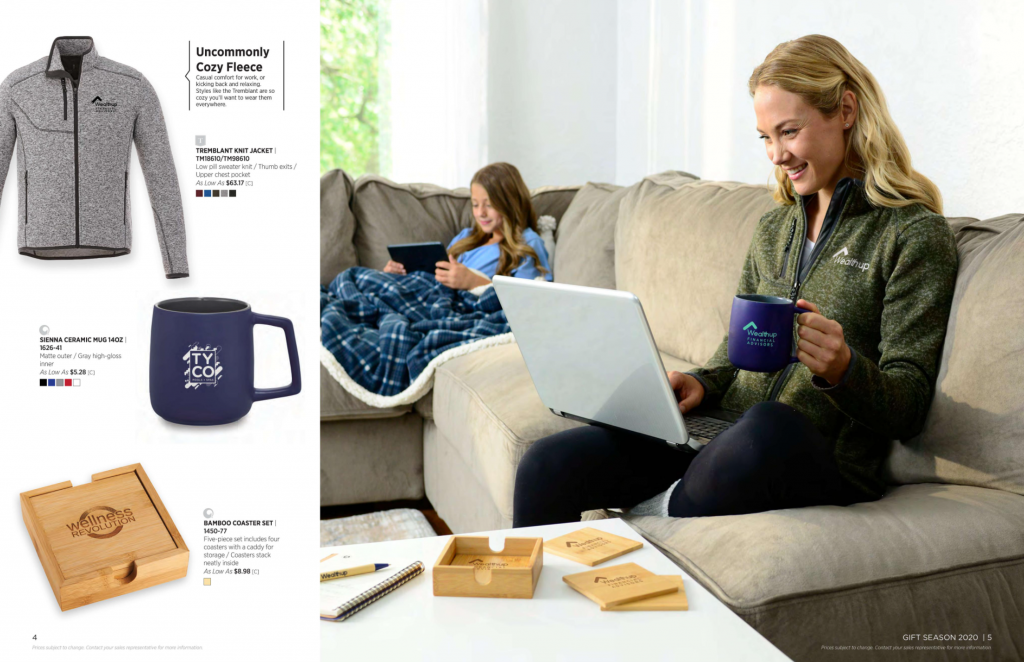 Get to shooting!
Put these tips to work as you tie things up for Q4 of 2020 and head into 2021. Unleash the full potential of your catalogs by capturing what's possible with your products.
If you're looking for a place to share this epic catalog filled with great photos, head over to ZOOMcatalog where we have a network of distributors eager to share your products.
Marketing your ZOOMcatalogs and ZOOMcustom catalogs and flyers is important! Make sure distributors know about these awesome new tools you…