A Catalog for the Community – by Jamie Fritz
We recently came across a post in the Promotional Product Professionals Facebook group that caught our attention. Jamie Fritz, a designer and former Promotional Product distributor, put together a catalog and was offering it to distributors that were interested – no strings attached. Inspired by this generous offer, and the beautiful image along with it, we decided to reach out to Jamie to learn a little more.
From the post it was clear that Jamie knows a thing or two about graphic design. Her retail-inspired catalog includes sections that are relevant to what is going on in the world right now, and her design employs many of the trends we outlined in a blog earlier this year (read it here – 2020 Design Trends).
After chatting we devised a plan – a free offering for the distributors in our industry – a helping hand to those that are navigating their business through this challenging time. As an extension to Jamie's generous offer, we have uploaded her catalog to ZOOMcustom, so that distributors can login to ZOOMcatalog and make it their own by adding their logo and contact info. To see a sample, click here. To customize it as your own, scroll to the bottom of this article.
Below you can read more about why Jamie did this, and about how to customize this catalog as your own.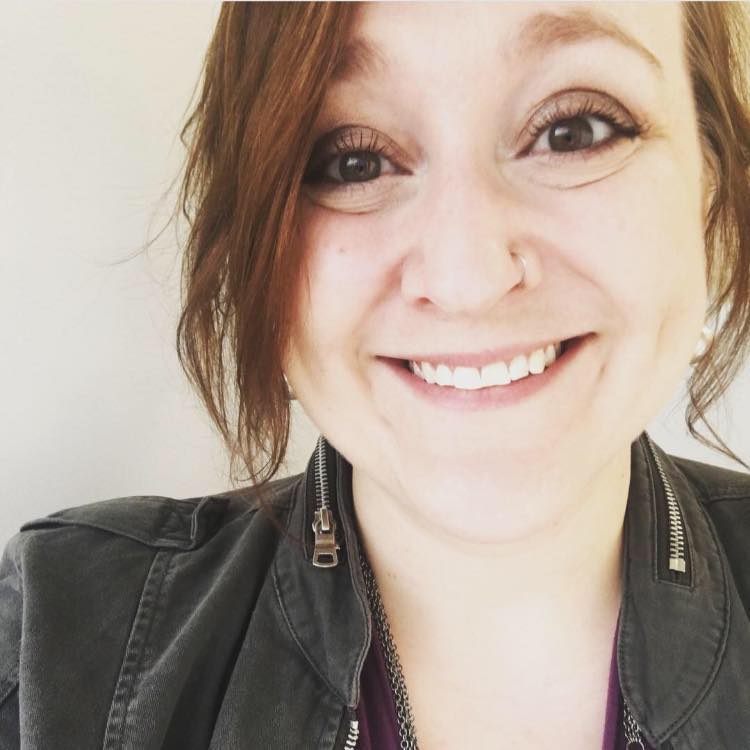 Q&A With Jamie Fritz
Why did you design this catalog?
As the current health crisis began to unfold I observed that many distributors were struggling to find creative and situationally appropriate product suggestions to offer. They were also looking for unique ways to stay in touch with their clients. That's when I had the idea to create a digital catalog that would help address both of those needs by providing a variety of relevant product ideas while simultaneously giving distributors a reason to gently reach out to their client base.
How did you decide what products to include?
I researched products that are trending in retail right now (work from home, gifts for healthcare workers, etc), and then I translated those ideas as closely as possible within the promotional space. I also selected products from suppliers that were open/likely to remain open in the coming weeks.
Why are you offering it to distributors?
Honestly I just wanted to utilize the skills at my disposal to create something that would help our community. We're all in this together, and I'm happy to be able to offer something that might be of value during this difficult time.
About the Catalog – "Stay Connected"
Customize the unbranded "Stay Connected" ZOOMcatalog as your own. Quickly add your logo and contact information, and get your own link to share on your website, social media, in email, on your blog, and more. As Jamie mentioned, this is also a great tool to use to "gently" reach out to your customers.
This catalog is filled with products that Jamie personally selected. You can download a supplier key for this catalog here. You will find products from the following suppliers:
Numo MFG
S&S Activewear
ETS Express
Origaudio
PCNA
Hit Promotional
SanMar
Spector & Co.
Gemline
3M
Maple Ridge Farms
SnugZ USA
The Webb Company
Midnite Snax
Handstands Promo
iClick
Toddy Promo
We hope you find this catalog helpful. If you found this post on social media, please feel free to leave a comment and show some love and appreciation for Jamie!
When it comes to selling your products in an increasingly online world, one of the best things to do as a supplier is create an email…
Marketing your ZOOMcatalogs and ZOOMcustom catalogs and flyers is important! Make sure distributors know about these awesome new tools you…