Behind the Scenes: Building the Ultimate Presentation Tool
Here at ZOOMcatalog, we've always got our eyes on the future – the upcoming trends, hottest tech, and more important than any of that: ways we can improve our tools to help you do business better and faster.
So what's next for ZOOMcatalog? We're working on a new presentation tool we're calling Smart Layouts. Built for supplier sales teams, over-worked account managers, tik-tocking interns, and everyone in between, Smart Layouts is a new feature for ZOOMstudio and it will help anyone on your team create custom flyers, lookbooks, and perfectly branded presentations in minutes.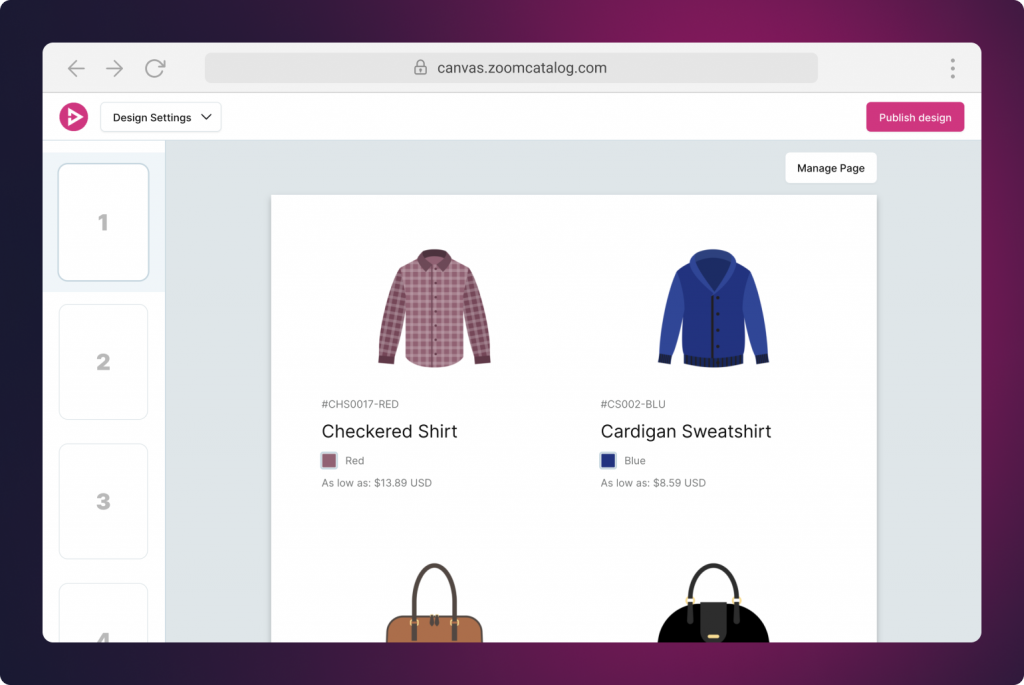 We sat down with Bryony Zasman, Alex Hughes, and Oscar Alejandro Cortes Acosta – just three of the many masterminds behind Smart Layouts – for a behind-the-scenes look at this exciting new tool.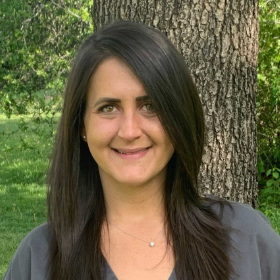 Bryony Zasman is the head of product at ZOOMcatalog. She works directly with customers and hears their pain points and their needs every day. It's her job to act as a bridge between the people building our tools and the ones using them.

We asked Bryony how she and her team came up with the idea for Smart Layouts.

"We see our suppliers facing the same challenging day-after-day," she said, and in order to meet their customer's needs, they needed a way to create custom presentations, storyboards, sell sheets, and other similar marketing materials.

"Supplier teams rely heavily on their graphic designers to fulfill all those requests, and that can lead to overworked creative teams and slow turnaround times. We knew there was a better way, and that we could speed up the time to market and sales."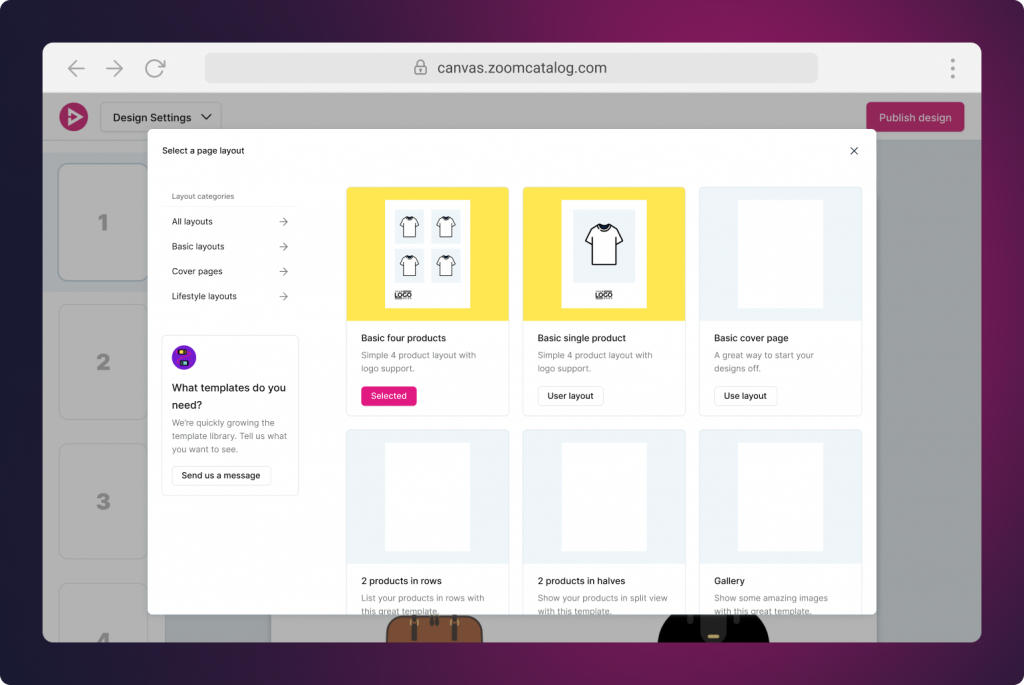 Alex Hughes is our head of design. He designed the first prototype of Smart Layouts (we were calling it Quick Canvas back then) and worked with our team to take the product from concept to working version.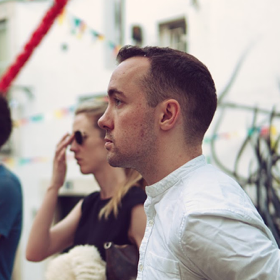 "Before we start any project," Alex explained. "We collect as much information from our customers as possible. We're always listening, trying to identify the biggest problems and the biggest opportunities for us to help."

After understanding the "what," Alex said the next step is figuring out how it connects with ZOOMcatalog's other products, company objectives, and how it fits into our suite of products. Most importantly, we ask what it'll mean for our users once it's released.

Oscar Alejandro Cortes Acosta is one of our front-end developers on this project. Oscar helped developed Smart Layout's user interface in collaboration with the design and backend teams.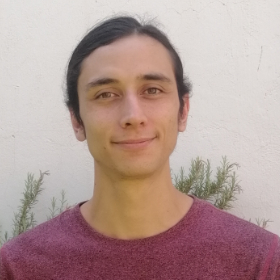 There were many challenges the team had to overcome throughout the development process. Oscar points out the best way of getting through the roadblocks was to create a scalable base that could be built upon, adding in features one at a time and leaving room for expansion later.

"Sometimes the biggest challenge is deciding what to build first," Bryony said. "We had to pinpoint the features that would make the biggest impact on our customer's daily workflow."

"We set some key principles to help guide the development of Smart Layouts," Alex said. "That helped ground every decision we made until we settled on the final feature set."

Features like connecting Smart Layouts with your data via PromoStandards, API, or spreadsheet so your information is always up-to-date, the ability to add images, logos, and contact information. One of the features the team is most excited about: share and track. This lets supplier teams share their creations with distributors and then track when and how often they're viewed.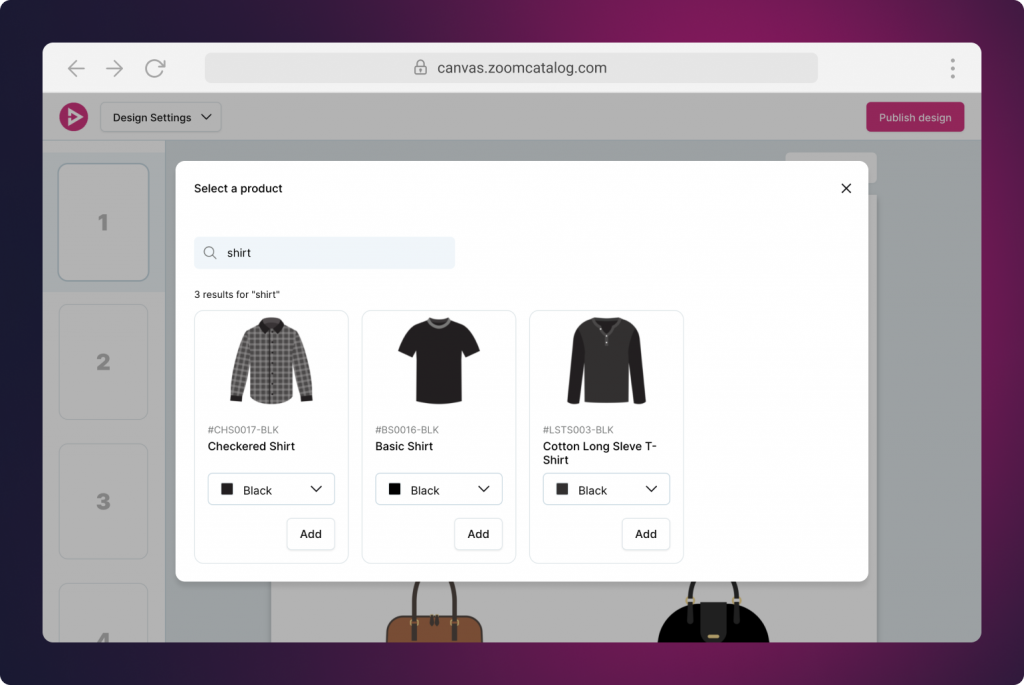 "When we showed some suppliers what an early version of Smart Layouts could do," Oscar said. "It blew their minds, so we knew we were on the right track."
The Smart Layouts team worked hard to make sure the new tool addressed the needs of promotional product suppliers.
"Smart Layouts is going to give supplier teams so much time back," Alex added. "Sales reps are going to be able to create amazing designs, completely on brand, with ease, and then be able to track the data, it's the icing on the cake."

"The insights users will glean from interacting with Smart Layouts is going to impact business decisions and empower suppliers to make better decisions," Bryony said. "And that's our end goal–to empower suppliers and make a positive impact on their businesses. We can't wait to see the positive impact Smart Layouts will have on their businesses. It's going to transform the way they communicate."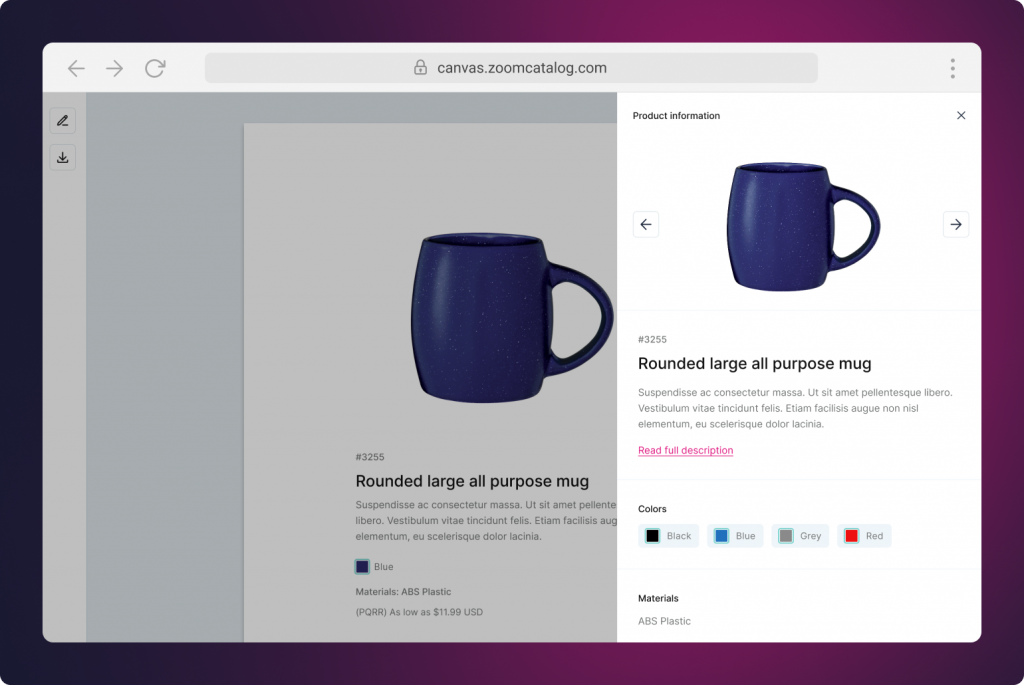 Smart Layouts will launch as part of our customer's already-existing ZOOMstudio accounts. If you're interested in demoing this leap forward in presentation technology today, drop us an email or contact your ZOOMcatalog rep.

When it comes to selling your products in an increasingly online world, one of the best things to do as a supplier is create an email…
Marketing your ZOOMcatalogs and ZOOMcustom catalogs and flyers is important! Make sure distributors know about these awesome new tools you…