Marketing Planner May – July
With the days growing longer and the snow starting to melt, it's time to turn our attention to fresh starts and new beginnings. Get a jump on your marketing efforts with this spring and summer promotional product planner.
These major seasonal events are right around the corner. Start promoting them now to ensure your customers have time to explore the options and place their orders. Don't make the mistake of promoting Nurses' Day on Nurses' Day!
MAY
Cinco de Mayo – 5th
Nurses' Day – 6th
Mother's Day – 9th
Memorial Day – 31st
JUNE
Summer Essentials
Pride month
Safety Awareness Month
Juneteenth – 19th
Father's Day – 20th
JULY
Summer Essentials
Independence Day – 4th
2020 Summer Olympics – 23rd

May gives us the opportunity to celebrate our heroes, whether they were on the frontlines of the military, the pandemic, or our families. And of course, the whole month kicks off with the celebration of all celebrations–Cinco de Mayo.
Memorial Day, Nurses' Day, and Mothers' Day all fall in May. For Memorial Day, American flags are a classic go-to, but backyard games from companies like Peerless and BBQ accessories can provide some unexpected surprises.
Nurses' Day gives us a chance to thank those who have been on the frontline of this pandemic for over a year now. Campaigns featuring elevated scrubs and custom first aid kits are practical ways of thanking these heroes, but also consider campaigns that speak to the emotional side of the job. The Magnet Group's Frontline Appreciation 2021 lookbook is full of ideas that nurture the soul as well as the body.
And of course, we can't forget all the moms who have been pulling double duty wrangling their school-at-home kids on top of everything else this last year. Extravagant treats from Batch & Bodega or Maple Ridge Farms are a sweet way of celebrating these superstars.
After a long winter (and an even longer lockdown) folks will be craving hope and a celebratory feel. Give them what they're looking for with your marketing efforts. Think bright colors and open, airy designs. Be optimistic with your copy and energetic with your visuals.
On your social feeds, consider sharing optimistic stories of everyday heroes and celebrating those in the medical profession, veterans, and families.

By the time June rolls around, everyone's going to be itching to get outdoors. Anything that helps us stretch our legs and explore the outside world will be a big hit. Think light jackets, bags, water bottles, and picnic gear.
Continue the light and airy motifs of May and keep the celebration going with Pride. (Remember, just like Black History Month, it's important to approach marketing campaigns focused on Pride with honesty and authenticity.)
Juneteenth came into wider national attention last year, and in 2021, we have the opportunity to give it the attention it deserves. Even if you're not creating promotions specifically for the holiday, you can craft messages that honor the struggles of the past while keeping your eyes on the future.

Theoretically, July will bring with it the belated 2020 Summer Olympics (remember what we said about staying optimistic). And yep, the name is still 2020 Summer Olympics. If the games are still on, then we're going to see a lot of buzz on social media surrounding the events. This is a good opportunity to feature athleticwear brands.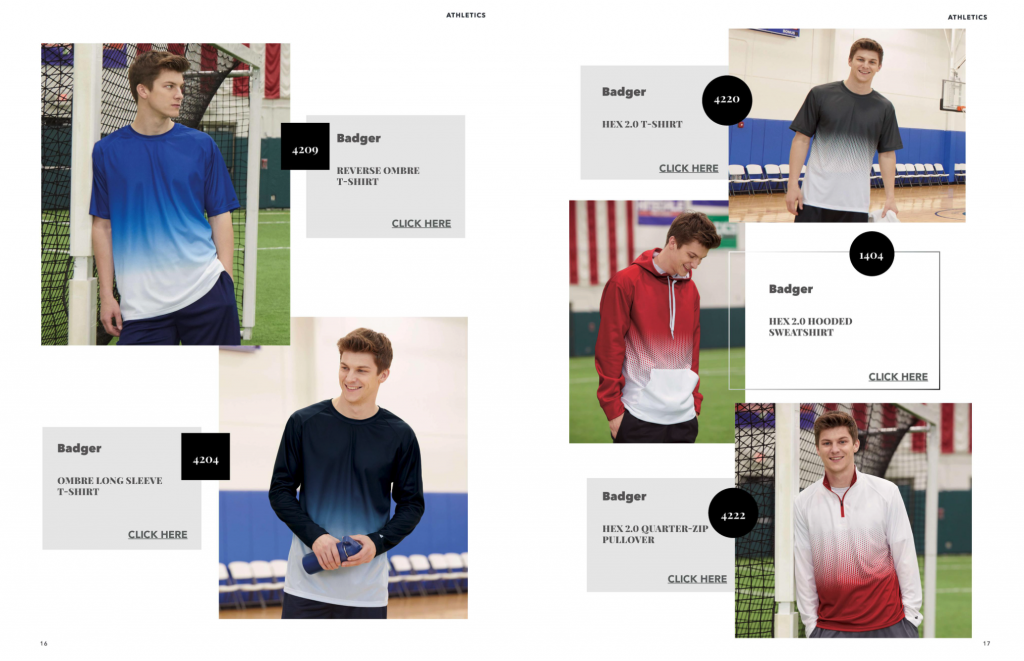 Even if the Olympics are delayed, July is also the height of Big Summer Mood, so bust out those t-shirts, tank tops, ball caps, BBQ gear, and anything else that gets people outdoors. On the social side of things, consider sharing photos from your own cookouts and socially distanced outdoor gatherings. Especially around the 4th!
That's All for This Month
Sign up for TRENDS by ZOOMcatalog to get next month's Marketing Planner. You can also download the 2021 Promotional Products Marketing Calendar.