6 Digital Catalog Design Trends You Should Know for 2021
Last year we highlighted the top promotional product trends we expected to see in 2020. This year we're back and ready to deliver 6 catalog design trends we expect to take hold in 2021. The time to prepare your catalog is now, and these trends will help inform how you craft your next digital catalog and amplify your marketing efforts.
Let's get started…
1. Storytelling
Great marketing comes from great storytelling. Nobody is a fan of hard selling that feels like a mall kiosk clerk—people want engaging and unique experiences. That's where storytelling comes in.
In the last year, we've seen countless suppliers shift from the traditional product-focused layout and structure of print catalogs to a more modern approach of telling stories. Whether it's through visual imagery and video, or strong copywriting, suppliers are doing more than just throwing a bunch of products and technical specs on their marketing pieces.
Storytelling in your catalog allows customers to imagine the product in their own hands and how they will use it.
Think of your catalog like an inspirational mood board—almost like Pinterest—where viewers can find ideas for marketing efforts and initiatives. By creating a clear narrative and theme in your catalogs, you can help trigger new ideas for distributors, as well as end-buyers. It's important to think about the most likely use cases for your products and why recipients will value them.
Ask yourself, "what story am I trying to tell with this catalog?" Once you have your answer, you're ready to start the creative process.
See how Numo and The Magnet Group use inspiring holiday messages for seasonal stories that strike a chord:
We applaud the way Stormtech creates impactful stories with powerful prose and striking imagery:
2. Breakout Catalogs
We talked about it in 2020, and it's only gained momentum since then. Breakout catalogs can and will be the key to targeting more niche markets and targeted use cases.
Instead of simply producing one full-line catalog for the entire year, you can also offer distributors a focused set of items as relevant conversation starters. This is effective especially for seasonal merchandise, event-based items, and industry-specific products.
For example, if you're an apparel supplier, consider making a breakout catalog exclusively focused on sportswear or loungewear—a thriving category in our new normal. Along those lines, suppliers that sell technology products could create a breakout catalog with remote working productivity essentials.
By leveraging breakout catalogs that are hyperfocused on a type of product, collection of items, or theme, you can help distributors create campaigns specific to those products, thus leading to more effective marketing.
If you're wondering what kind of breakout catalogs are out there, check out our breakdown of the most popular in our Guide to Going Digital.
3. Internal & External Links
Suppliers today are using more links in their ZOOMcatalogs than ever before. With a growing number of suppliers moving their entire catalog program over to digital, links can play a pivotal role in getting customers to learn more and dive deeper down the marketing funnel.
Where suppliers need to focus is on the internal and external side of linking. Internal links should drive users to specific pages within your catalog, such as the table of contents or a product page. The goal here is to provide further information about a product or collection of items.
Meanwhile, external links should take users to your website or another destination with additional marketing content and/or product details to help them along the path to purchase.
Check out Terry Town's interactive table of contents (and don't miss their useful tips & tricks):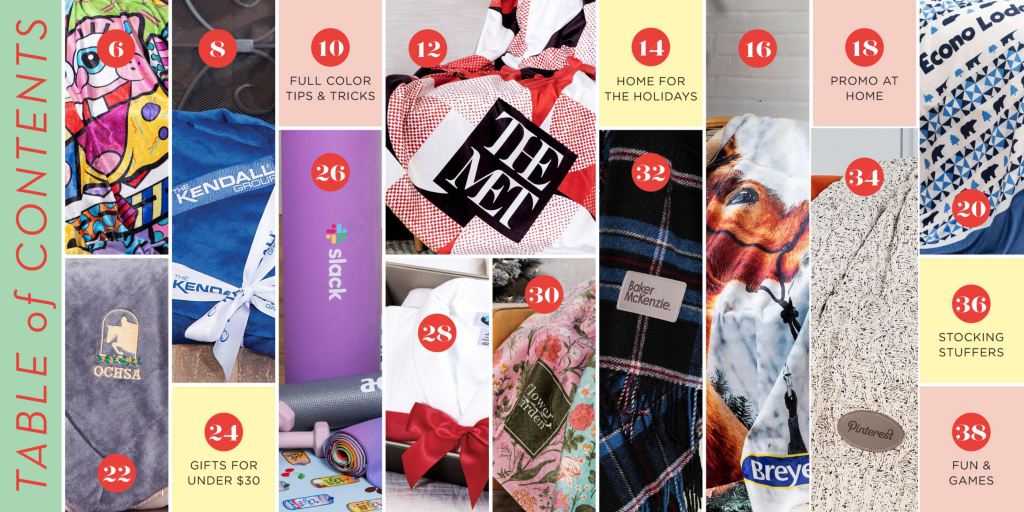 Top supplier alphabroder leverages internal links to suggestively sell companion products: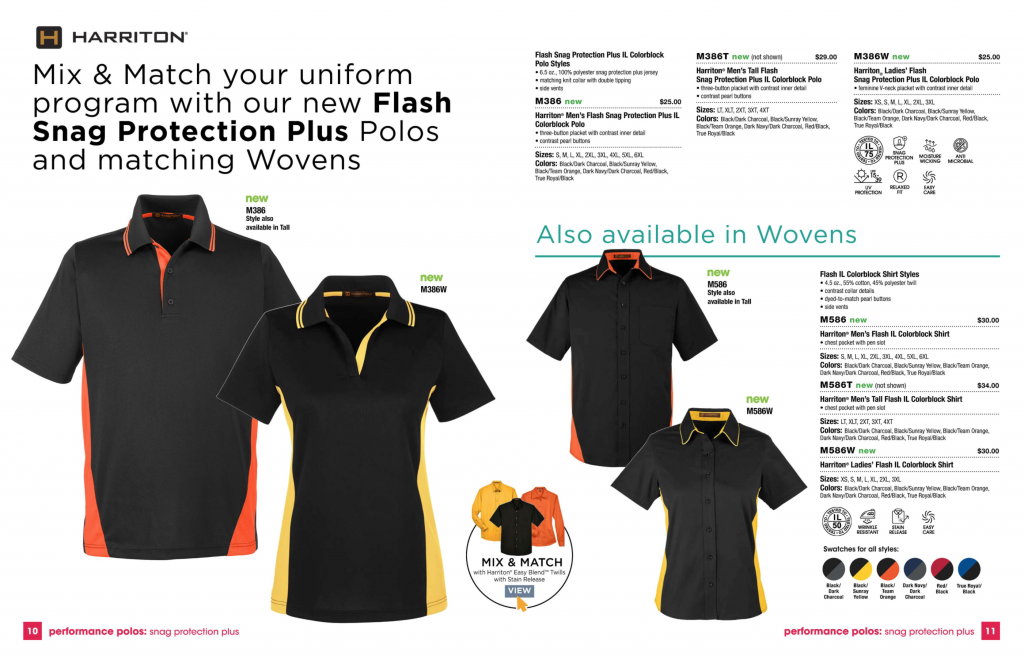 External links abound in these catalogs from Logomark and Snugz. Whether viewers are looking for complete product details or custom decoration options, they're sure to be found:
4. Embedded Video
87% of marketers using video see a significant increase in their website traffic—that's right, 87%! That means if you're not using video in your marketing you are missing out big time.
Embedded video is dynamic, engaging, and valuable because it allows customers to see your products in action, painting a clear picture of how recipients could use it in their everyday lives.
When we say embedded we mean inside the catalog, not linked over to a YouTube channel or Vimeo account. By embedding your video inside the ZOOMcatalog you give potential customers the ability to view the entire video inside the catalog itself, without jumping to another site, or even leaving the page they're on.
This keeps the user focused on your catalog and protects against the formidable distractions on YouTube or Vimeo.
Just in case you're wondering, with ZOOMcatalog, every video you use is embedded directly into your digital catalog and plays automatically when selected—pretty sweet, right?
From sizzle videos to detailed product explainers and demo vignettes, the progressive suppliers below are crushing it with video in their catalogs. Watch and learn!
5. Next Level White Labeling
Most suppliers should be familiar with this practice, but here's a brief explanation just in case. White labeling is the process of creating completely unbranded catalogs with coded (often called retail) pricing that distributors will feel comfortable sharing with their customers. Another tip is to avoid using industry-specific terminology, such as: MOQ, EQP, setups and run charges.
ZOOMcustom catalogs take the white labeling concept a step further, allowing distributors to quickly and easily add their logos and contact information to the cover for a more personalized and professional marketing piece.
Distributors want to showcase your catalog as an inspirational differentiator in their marketing arsenal. By giving them the ability to customize your catalogs, you empower them to amplify your great content, while developing a more authentic and consistent connection with the end-buyer.
Two leading apparel suppliers, SanMar and S&S, demonstrate how to effectively white label catalogs from cover art to product listings and the promotion of retail brands:
6. Repurposing for Social Media
Social media is here to stay and suppliers should be aware of ways to leverage it to their advantage. It starts with pulling elements from your digital catalog to use in your own marketing campaigns.
This also applies to the distributors promoting your products. Once your catalog is loaded with rich product shots and striking lifestyle images, a sales rep can easily utilize the ZOOMcatalog snipping tool to share your content with their own social networks, including end-users. This works particularly well for new product launches, relevant breakout catalogs (think work-from-home essentials at the beginning of the COVID-19 pandemic), and seasonal themes, like the holidays, as these make for very timely marketing messages.
So, if your catalogs are designed in a thoughtful way with eye-catching visuals, distributors will be motivated to extend the reach and grow your sales in the process!
Here are two posts with more advice on how to leverage catalogs for social media marketing:
Thrive in the digital world.
There you have it, 6 digital catalog design trends we recommend you consider when producing your 2021 catalogs. They're simple, effective, and will prove to be game-changers next year.
Wondering how ZOOMcatalog can help up your catalog game in 2021? Schedule a consultation with one of our specialists to audit your catalogs.
Marketing your ZOOMcatalogs and ZOOMcustom catalogs and flyers is important! Make sure distributors know about these awesome new tools you…