For Suppliers: Best Practices for Designs in ZOOMstudio
In addition to being able to start from scratch and build your own designs, ZOOMstudio allows suppliers to create a library of flyers, social media images, and more, for distributors to customize as their own. What makes ZOOMstudio designs different from ZOOMcustom flyers is that all elements and content of the design can be edited by the distributor. Below we outline the best practices for setting up flyers for ZOOMstudio and ZOOMcustom.
It is best to publish flyers to ZOOMcustom AND create flyers on ZOOMstudio. ZOOMcustom flyers reach the ZOOMcatalog distributor network through our website, your portal, partner portals, and the weekly "New Catalogs and Flyers" email, while ZOOMstudio designs allows you to provide fully customizable content on your website, available to distributors looking to market your products.
Differences between ZOOMstudio Designs and ZOOMcustom Flyers:
| ZOOMstudio Designs | ZOOMcustom Flyers |
| --- | --- |
| Designed inside of the ZOOMstudio platform – using images, shapes, product data and text. | Designed outside of the ZOOMcatalog platform – usually in Illustrator or InDesign and saved as a PDF to be uploaded to your ZOOMcatalog account. |
| Anyone visiting your ZOOMstudio can login to download or customize your designs from your design library. | Anyone visiting ZOOMcatalog, our partner portals, your ZOOMcustom portal or your website can download the flyer as is, or login to customize as their own. |
| Activate and deactivate your designs in your ZOOMstudio flyer library. | Add "go live" and expiration dates for your flyers to schedule content ahead of time. |
| All content on the design is completely editable. Distributors can edit, add or replace products, change product details such as pricing, images and description and more. They can add their logo and contact information, replace the background, add pages, and more. | All content on is static, but distributors can add their logo, text, shapes and other images on top of your design. |
| Use direct links to your editable designs in marketing initiatives. Post them on social media, add to email blasts, and more. | Use direct links to your flyers in your marketing. They will also be included in our "New Catalogs & Flyers" weekly email, which |
| | is sent to thousands of distributors each week. |
| Choose from different canvases when creating your designs – including flyers, social media posts, print materials and more. | We recommend making flyers 8.5"x11". |
| Include up to 10 pages in any design. | Must be between 1-4 pages. Anything above 4 pages must be added to ZOOMcatalog as a "catalog". |
| Are available from the design library in your ZOOMstudio | Can be populated on your website automatically with the ZOOMcatalog API. |
Best Practices for Designing in ZOOMstudio:
Keep things simple. Adding too many objects to your designs can make them hard for distributors to customize.

Leave space for distributors to add their logo. You may want to put a "placeholder" logo in place to help guide distributors. You can download our "your logo here" placeholder logo here.

Leave space for distributors to add their contact information. You can add sample text such as:

www.yourwebsite.com

contact@emailaddress.com

(000) 000-000

Lock layers in place for OBJECTS distributors will likely not, such as lifestyle images, backgrounds, tag line text, and so on. Do not lock products, sample logo, and sample contact information.

Do not try to fit too many products onto one page. We recommend a maximum of 4 products per page. You can add up to 10 pages.

Enhance your designs with lifestyle images and backgrounds. Tip: did you know you can enable a library of lifestyle images for your users in your ZOOMstudio? Contact us to learn more.

Consider what the use of the design will be before you start designing. The goal of the design will help you determine the best use of space and objects. See samples of each below.

Will the flyer promote a new product?

Will it promote a specific category of products?

Will this be used for a specific vertical market?

Will it highlight products at a specific price point?

Will it promote a specific brand?

Is this promoting something that is on sale or clearance?

Will it be used for print, on a website, in an email blast, or on social media?

Keep your designs end-user friendly. This means not including net pricing, not mentioning EPQ, and other terms an end-user likely does not know about. Keep in mind that you want distributors to use this design to communicate with end-users, rather than this design communicating your message to the distributor.
---
ZOOMstudio Design Examples
A collection of ZOOMstudio designs to demonstrate some of the best practices.
Price point flyer design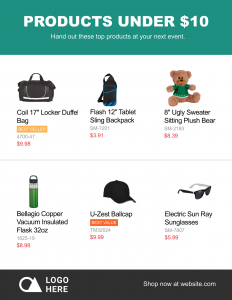 New Product Flyer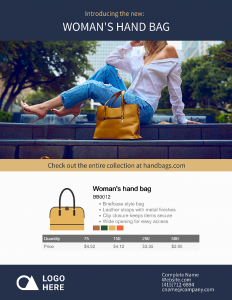 Instagram Sale Post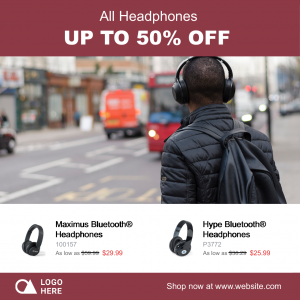 Facebook Sale Post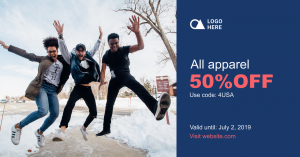 Simple Product Category Flyer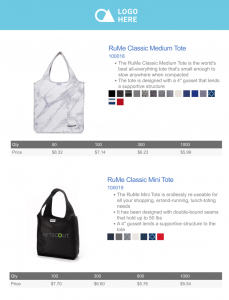 Flyer with Lifestyle Images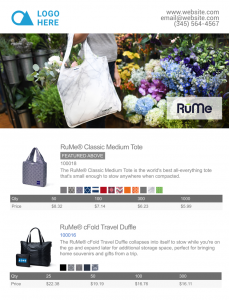 ---
For a demo of ZOOMstudio, or any other ZOOMcatalog products, click here to contact us or email us at hello@zoomcatalog.com.
Click here to read about Best Practices for ZOOMcustom Flyers.
When it comes to selling your products in an increasingly online world, one of the best things to do as a supplier is create an email…
Marketing your ZOOMcatalogs and ZOOMcustom catalogs and flyers is important! Make sure distributors know about these awesome new tools you…