Feature Releases: June 2019
A new way to call attention to your products, better product images, and an improved way to manage your pricing are just some of the great improvements we've made to help with customizing your promotional products catalogs and flyers.
ZOOMstudio:
ZOOMstudio Layer Locking
We've made creating more complex flyers much easier by allowing you to lock your layers and make sure you can focus on the layers you want. Lock products, text, images and shapes into place as you add them to the canvas.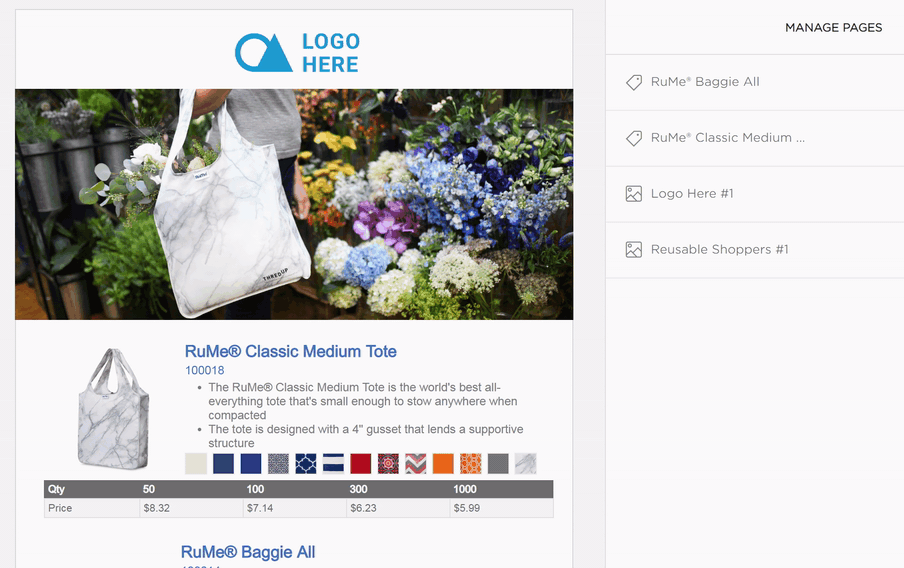 Fully Editable Price Tables
Price products your way! Editable product price tables allow you to display exactly what you want. You can rename column titles and change pricing. For example, change quantities to sizes or imprint methods. Reset the price tables back to defaults if needed.
TIP: Customize product pricing in your designs to protect against price fluctuations due to tariffs, or use the text tool to add a disclaimer. 
Upload .tiff Images
You can now upload .tiff images and logos to use on your designs.
Add Labels to Products
Not all promotional products are the same! Having a promotion? Want to call extra attention to a special product? We've made it easy with our new product labels feature. Add custom, highlighted labels to your products such as "new for 2019", "sale", "top pick", and "10% off".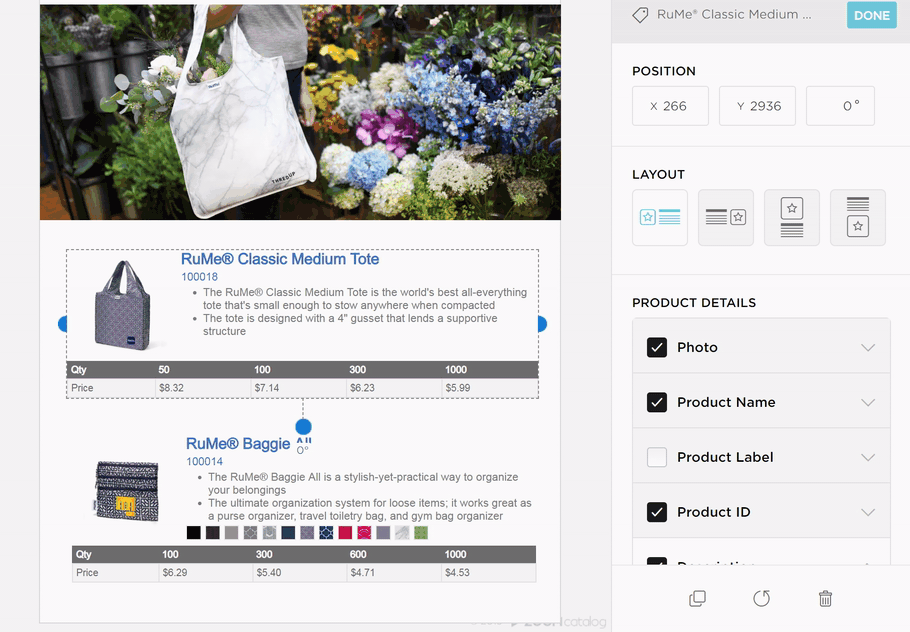 Improved Product Image Handling
Our improvements to product image handling makes it easier than ever to make all your product images look the same. Make the size of a product image bigger and smaller, or scale the product image and adjust the alignment in relation to the product details.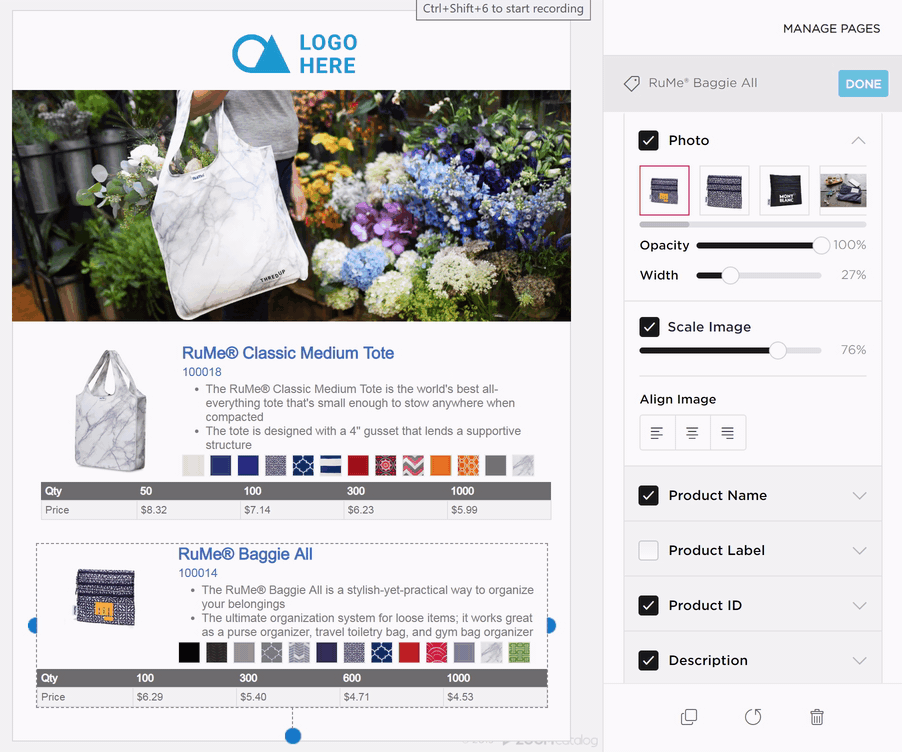 Select a Canvas – What are you creating?
Change the size and dimensions of your canvas depending on what you want to design. Choose a social media canvas for a Facebook and Instagram, a printing canvas, or canvases optimized for online viewing.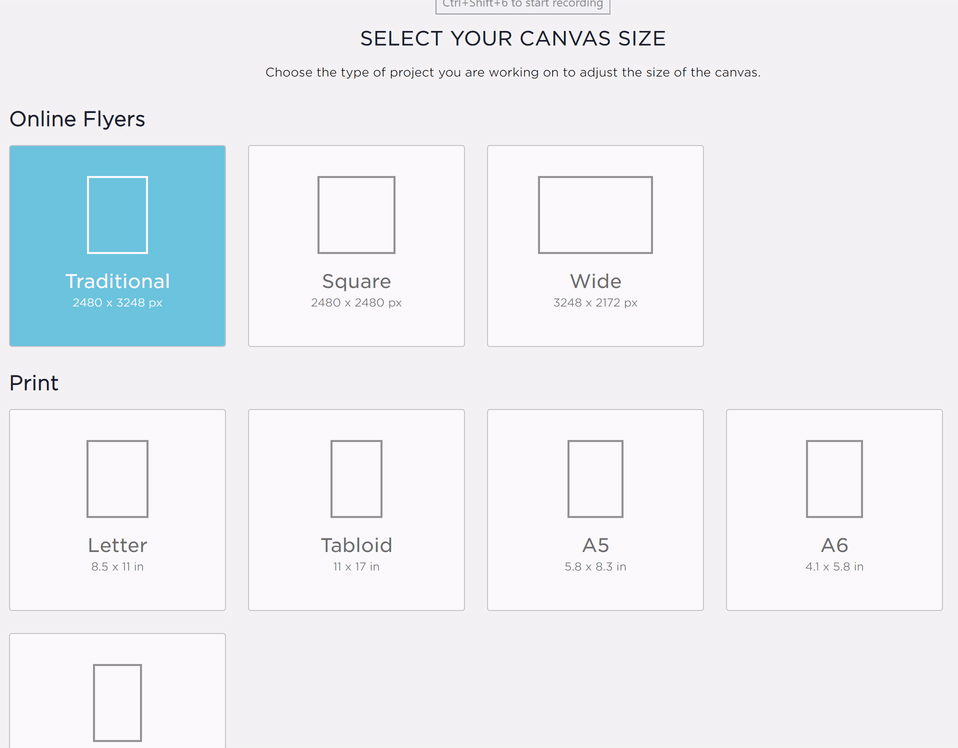 More Images: Lifestyle, Brand Logos and Backgrounds
Elevate your designs! Suppliers can now upload additional images for distributors to use in their designs, including lifestyle images, backgrounds and brand logos. Really helping bring a whole new feel to promotional products.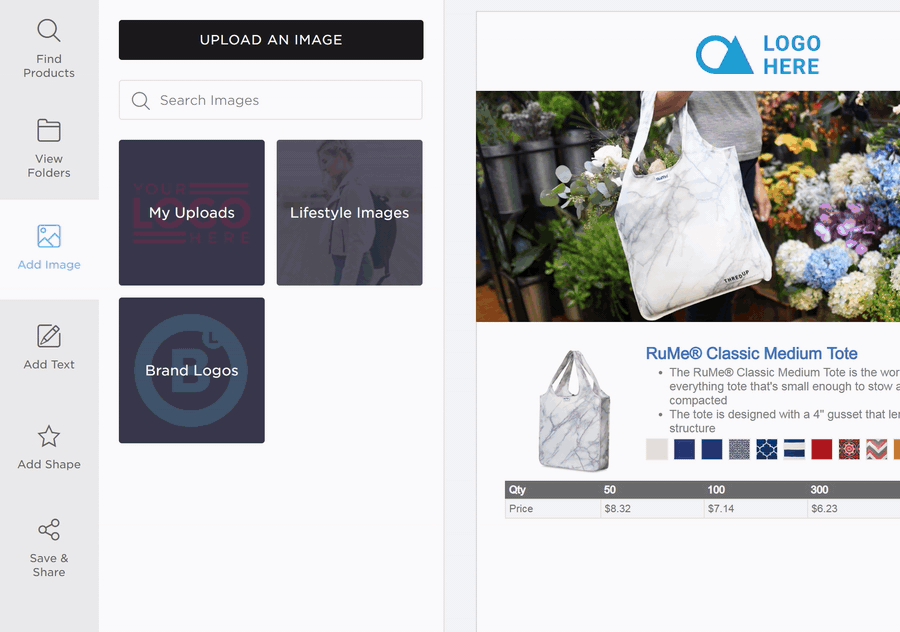 Global Product Settings 
Adjusting product details just got easier! Make global changes to all products at once before you start designing. Mark up all prices by a certain percent, change the colors of the product details, omit or resize swatches and more.
Viewer:
More From This Supplier
Now you can see additional catalogs from a specific supplier from within a ZOOMcataog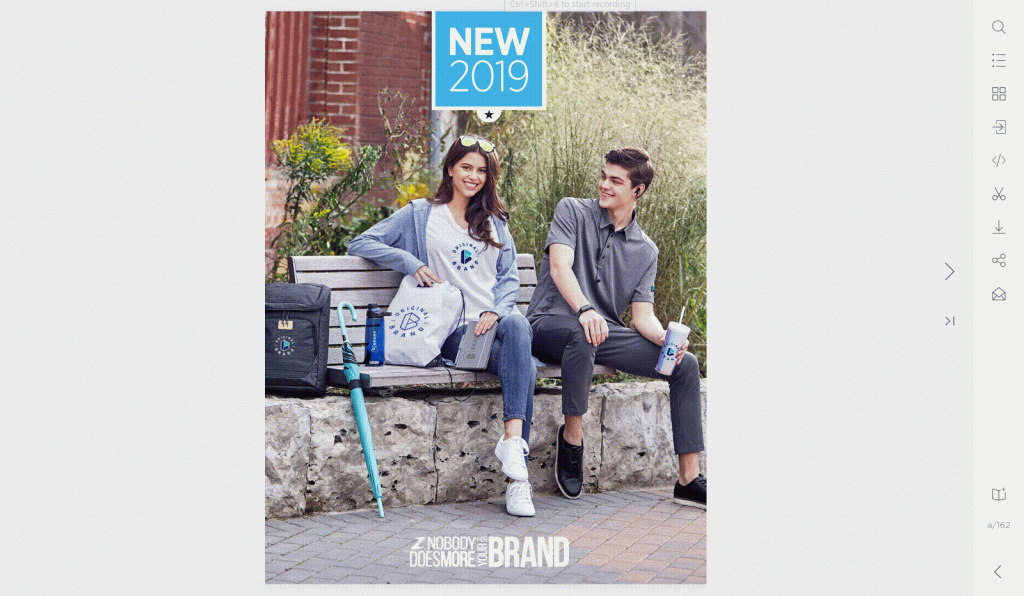 New Mobile Navigation
Browsing catalogs on your mobile device is easier than ever. We redesigned the menu, launched a "more from this supplier" modal, and added more obvious arrows for easy navigation.
____________________________________________
We know these latest updates are going to help you create better designs, and make using ZOOMcatalogs even more productive. If you have any thoughts, feedback or questions about these latest updates – or any feature requests of your own – please feel free to get in touch via email at hello@zoomcatalog.com
Want to create your own marketing materials, including flyers, social media images, website images, print collateral, catalogs and more? Check out these ZOOMstudios:
High Caliber Line launched a new ZOOMcatalog, filled with PPE products. Upon launch, hundreds of distributors customized it as their own…