Our Favorite Apps for 2022
It's not a secret: here at ZOOMcatalog, we're a bunch of tech nerds. We're always trying out the latest apps and newest digital tools, and we want to share our favorites to help make your lives easier in 2022.
We're not going to talk about apps like Google Drive or Zoom (even if they have a really great name) because you are probably already using them. Instead, we're going to explore some niche apps you might not have heard of, bigger apps you might not have thought to use, and some that are so new our marketing team had never heard of them.
Our team uses these apps every day, so you know they've been tested thoroughly, and to make it a little easier, we've grouped them into categories.
Communication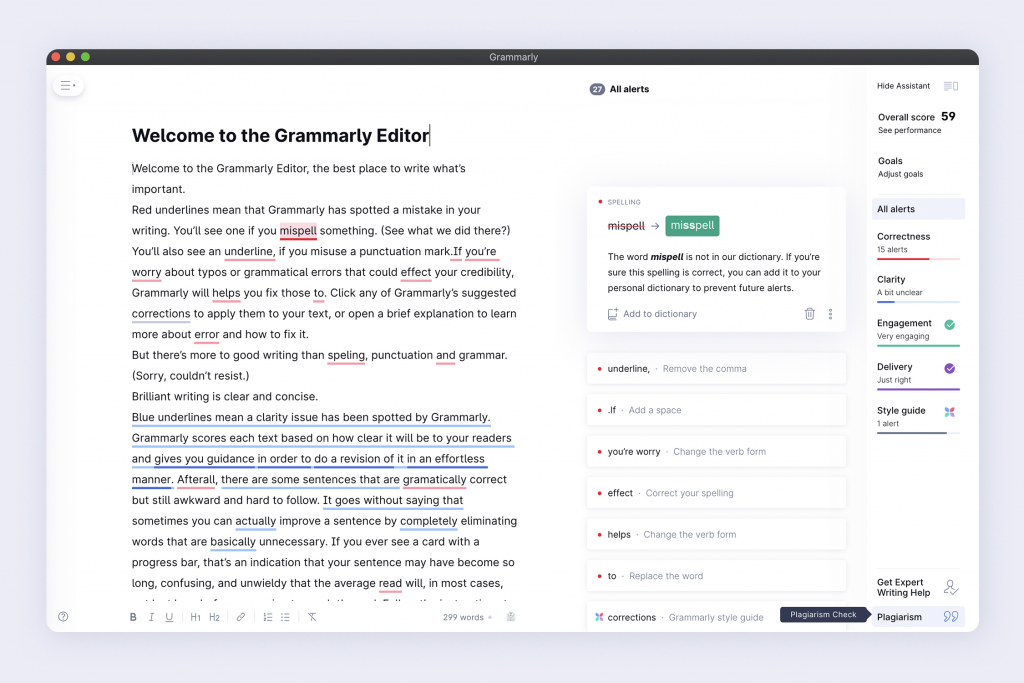 Grammarly: Do you struggle to remember the difference between effect and affect? Do apostrophes and commas make your eyes cross? Grammarly is here to save your butt. We run everything from blog posts to tweets through this grammar checker, but as Jess Brown, our Support and Integration Specialist, points out, Grammarly is more than a spell checker. The app will give you tips on sentence structure and tone to ensure your message comes across exactly how you intend it!
Spark: Outlook is the business standard email app, but Frank Vera, one of our full stack developers, and Josh Storey, our digital marketing assistant, use something a little different. Spark lets you prioritize the most important emails in your inbox and snooze all the others. Plus, it integrates with other apps on this list like Trello!
Loom and CloudApp: An excellent screen-sharing app is essential when your coworkers are spread across the globe. Luckily, we've found two! Head of Design, Alex Hughes, uses Loom to record quick videos, and co-founder and Head of Product, Bryony Zasman, uses it to record quick demos of our products. Bryony also uses CloudApp to share screencaps on Slack and even make animated GIFs for our blog.
Productivity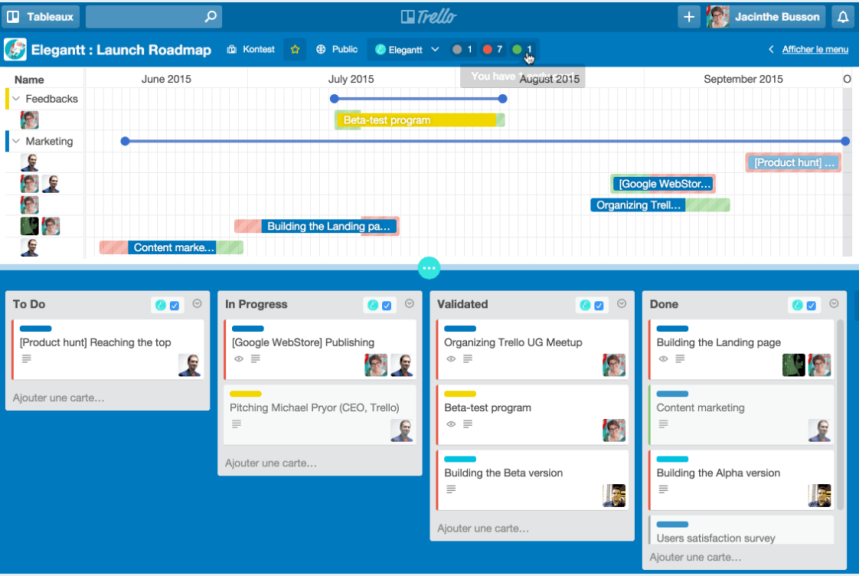 Trello: Our Marketing Manager, JGR, lives for Trello. This Kanban Board-style management app lets you turn your lists into full-fledged projects, and the ability to tag in coworkers on tasks means everyone stays on the same page. Color-coded labels, power-ups, task lists, and automation will keep even the most disorganized person organized.
Notion: If Trello helps you manage your projects, Notion helps you manage everything else. Imagine if everything you ever needed to know about your company – from the org chart to the onboarding documents to the agendas for all those meetings you have to attend – were all in one place. Notion does all that for you and more. It's like a wiki for your business, but one that's so easy everyone will use it. We do here at ZOOMcatalog.
TripIt: For all those road warriors out there, especially as we go into tradeshow season, our President and Co-Founder, Noleen Zasman, highly recommends TripIt. This app organizes all of your travel plans into a master itinerary. Just forward your confirmations and itineraries to the special TripIt email address. The app takes all the essential information and creates a timeline for you. It even works with concerts, shows, and dinner reservations! And if you pay for the premium version, it will update you on any delays or gate changes.
LastPass, 1Password, and Dashlane: The security of our online accounts is a vital business practice. Our team uses several different password managers to keep everything nice and secure (but still easy to remember). LastPass, 1Password, and Dashlane are all excellent choices, but the best choice is making sure you're using one of them.
Focus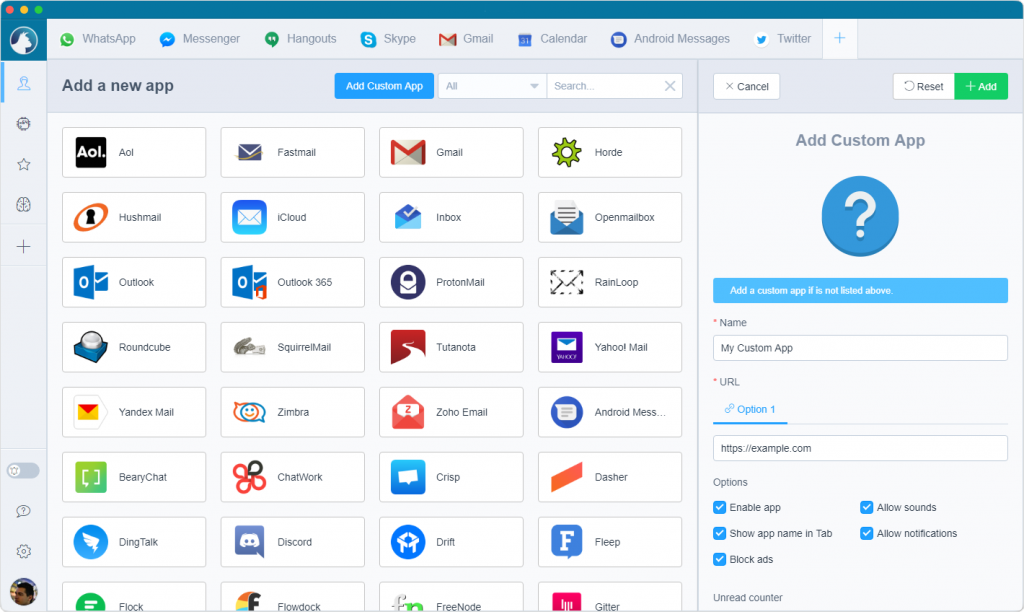 The Pomodoro Technique: This is less an app and more a way of structuring your time to be more productive. Basically, you focus on a single task for 25 minutes and then take a five-minute break. One of our developers, Enrique Ojeda, uses a Pomodoro timer app to stay on task when tackling big programming projects. There are a lot of Pomodoro timer apps out there. Pick the one that fits your work style.
iOS and iPadOS 15's Focus Modes: Speaking of staying on task, Apple fans out there should try the new focus mode on their mobile iDevices. Josh Storey set up his iPad and iPhone so that only work notifications will come through when he's on the clock, and he only has access to the apps he uses for his job. (Though he does manage the company Facebook account, so it doesn't cut out all distractions…)
Rambox: Another suggestion from Enrique and JGR, Rambox allows you to organize your digital workspaces and centralize your communication apps. Instead of switching back and forth between programs, apps, and browser windows, Rambox organizes all of your most essential tools in one place.
Spotify: Whether you're back in the office or your home office, sometimes you need to tune out distractions, and there's no better way to do that than with some tunes. FullStack developer Olaf Cazarez and many of our other team members use Spotify. Enrique suggests the mood playlists for whenever you need a boost of energy or some mellow vibes.
This isn't every app in our work lives, but it is a great list of ones that could make your day a little easier. Of course, we can't talk about the apps we use every day without talking about ZOOMcatalog, but we'd rather talk to you one on one about everything you can get out of our tools.
(And by the way, we use a scheduling app called Calendley for sales scheduling ease!)
Set up a personal session with one of our team members.
Help your customers spread joy this holiday season with promotional products. Branded gifts are the perfect way for companies to say thank…