The Top 9 Features of ZOOMstudio
In today's fast-paced marketplace, empowering your team and customers with the ability to create accurate and visually stunning marketing and sales materials is essential. That's where ZOOMstudio comes in. In this article, we're going to dive into the top stand-out features of ZOOMstudio and show you how you can use them to save time and improve your marketing and sales game without all the headaches. Let's jump right in!
Simplifying the Design Process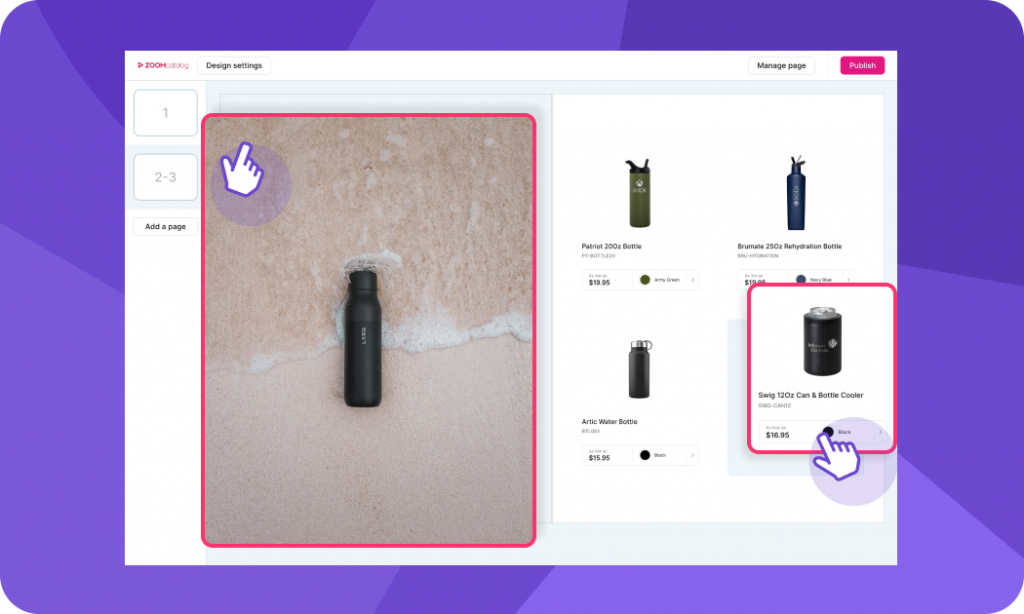 Distributors crave custom marketing and sales content, but providing it quickly and accurately is a drain on your design team (assuming you have a design team). How can you lighten the load on your designers while still serving your distributors and delivering on time?
Smart Layouts:

This is our easy-to-use design tool, built specifically for the promotional products industry. It allows you to create content that matches your brand in minutes. How? With a variety of professionally designed layouts. Simply choose the products you want and let Smart Layouts handle the rest. No need to worry about margins, spacing, balance, or any of the other complicated parts of laying out a beautiful page.
Flexible Page Compositions

: Try mixing and matching Smart Layout designs to achieve the perfect combination. For example, set the tone of a lookbook by starting with a single page using the cover page layout with a big full-page lifestyle image. Follow that with a double-page spread and choose a different layout for the left and right pages. Use a combination of products and lifestyle images to quickly create the perfect custom design.

You can also switch between portrait and landscape orientations whenever you create a new design. Perfect for turning a lookbook into a presentation, storyboard, or inspiration board (and vice versa).

Editable Template Library

:

Using Smart Layouts, you can also turn your catalogs, lookbooks, and flyers into shareable, editable templates. Now with our latest release, you can quickly and easily add them to a template library where your team and distributors can customize them as needed. Use the library to create templates for your most-requested custom materials so they can create what you need before you're even off the call with your customers.
Catalyzing Team Collaboration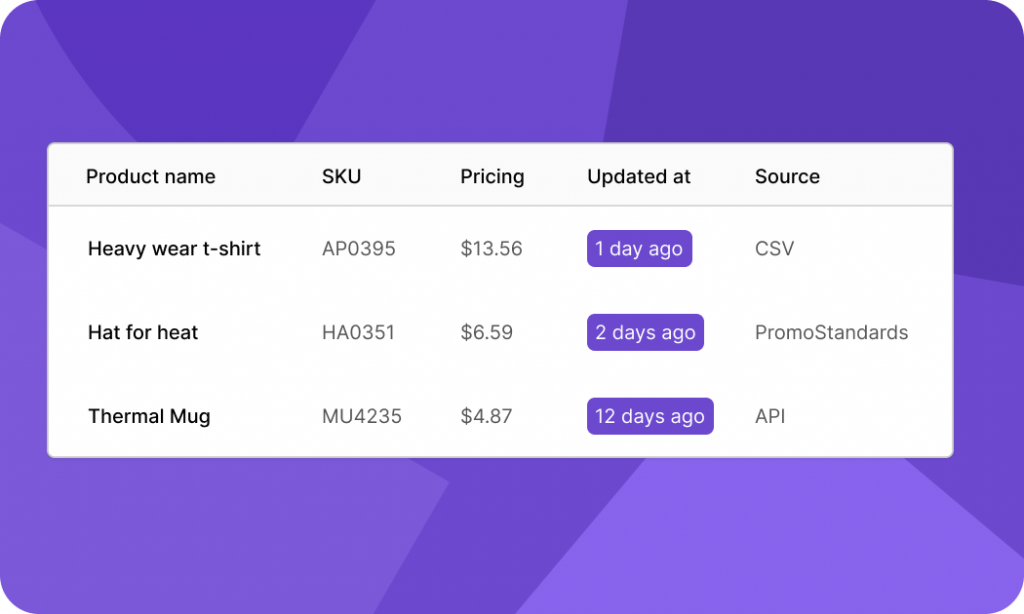 With everything that happens in a single day in the world of promotional products, it can be a struggle to maintain consistent brand assets and accurate product information. Keeping your team on the same page is key to ensuring success. Here are some of the ways ZOOMstudio enables team collaboration.
Asset Library:

Having a central location to store and share product photography, lifestyle images, and logos can greatly improve efficiency and consistency across teams. The Asset Library enables your marketing, sales, and distribution teams to quickly access and utilize the assets they need. You can manage the library through your supplier dashboard, making it easy to keep your assets up-to-date and organized. Additionally, the ability to share these assets with your distributors can further streamline your brand promotion efforts.
Team Dashboard:

When it comes to making informed business decisions, having visibility into the performance of your marketing and sales materials is crucial. Use the team dashboard to gain valuable insights into how your team is using the platform, what types of presentations are being made for clients, and how clients are engaging with that content. The dashboard also facilitates inter-team collaborations that will drive even better results.
Product Connection

: Errors because of outdated information are the sort of nightmares that keep marketers awake at night. After we connect your product data to ZOOMstudio, you can stay on top of product availability and pricing adjustments. This kind of accuracy makes it easy to collaborate between teams since everyone has access to the same (correct) information.
Empowering Distributors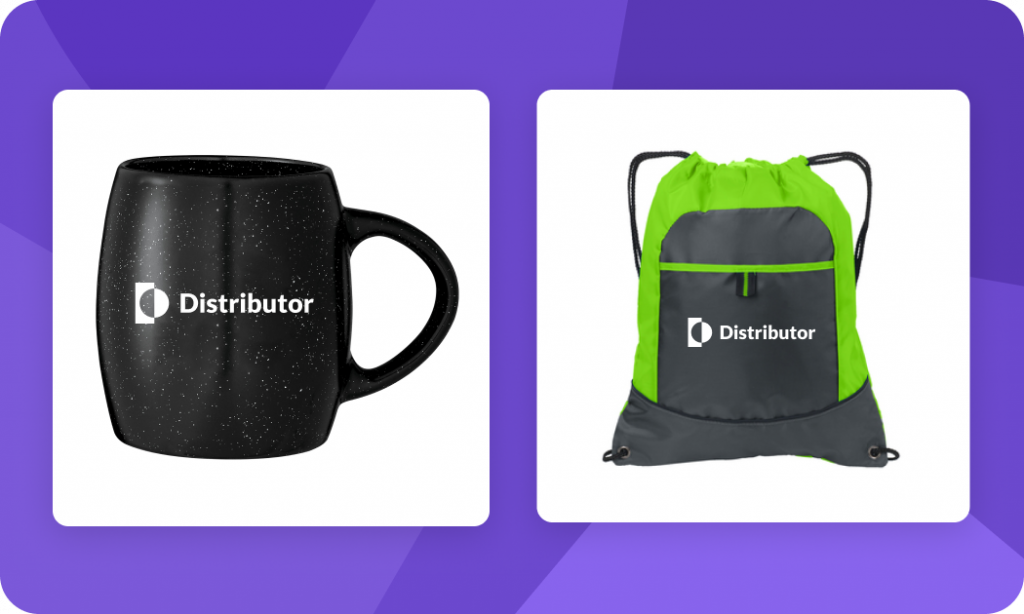 Empowering distributors means making things easy for them. Streamline their processes, make things simple, and you'll be their go-to supplier.
Virtuals Add-On:

Distributors need virtual samples quickly to close deals. If you can't give them what they need, they'll go to someone who can. The new Virtuals add-on for ZOOMstudio is the fastest way to create virtual samples at scale. Specifically designed for the promotional products industry, the add-on lets anyone instantly apply logos to product imprint areas in product photos. No design skills required.
One Click API:

We've fine-tuned our API to be another versatile tool in your digital toolbox. If you integrate the ZOOMstudio API into your website, you can allow distributors to create professional and accurate marketing materials. This feature enables them to generate sell sheets, presentations, lookbooks, and other content that showcases the products they're interested in, providing a seamless and efficient experience.
Better Ways to Share:

We've all been there – filling up an email with disjointed links to fifteen different product pages or attaching a clunky PowerPoint deck and praying it makes it through your customer's spam filter. That's where our easy sharing options come in. Instead of a messy email, you can send a single link, embed that URL on your website, or just send it as a DM over LinkedIn. Here's the best part: that single link gives you more control and easier tracking references, so you'll know exactly how well your campaigns are performing.
Whether you need to create visually stunning marketing materials, stay on top of product availability and pricing adjustments, or gain valuable insights into how your team and customers are using your content, ZOOMstudio has got you covered.
Learn more about ZOOMstudio and see how it can transform your business!
When it comes to selling your products in an increasingly online world, one of the best things to do as a supplier is create an email…
Marketing your ZOOMcatalogs and ZOOMcustom catalogs and flyers is important! Make sure distributors know about these awesome new tools you…